Send Inquiry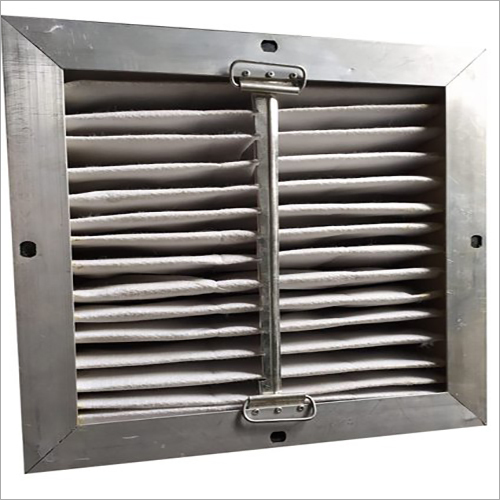 Product Specifications
Fabric Air Filter

Industrial

New

Aluminium
Trade Information
6000 Piece Per Month

15 Days
Product Description
A silver aluminum fabric air filter is a type of air filter commonly used in HVAC (heating, ventilation, and air conditioning) systems. The filter is made of multiple layers of woven aluminum mesh that are bonded together to create a sturdy and durable filter media.
The aluminum construction of the filter makes it lightweight, corrosion-resistant, and able to withstand high temperatures and humidity levels. The filter is designed to capture and remove particles from the air, such as dust, pollen, and other airborne contaminants, to improve indoor air quality and protect the HVAC system from damage.
The silver color of the filter is due to a special treatment that is applied to the aluminum mesh. This treatment provides additional resistance to corrosion and microbial growth, making it an ideal choice for use in environments where cleanliness is essential.
The fabric filter is typically washable and reusable, making it a cost-effective and eco-friendly option for air filtration. It is available in various sizes and thicknesses to fit different HVAC systems and requires regular maintenance, such as cleaning or replacement, to ensure its continued effectiveness in capturing particles and maintaining proper airflow in the HVAC system.
Overall, the silver aluminum fabric air filter is a reliable and efficient option for air filtration in HVAC systems. Its durable construction and special treatment make it an ideal choice for use in commercial and industrial buildings where cleanliness is essential.
Enter Buying Requirement Details
"We are accepting local inquiries in Maharashtra."